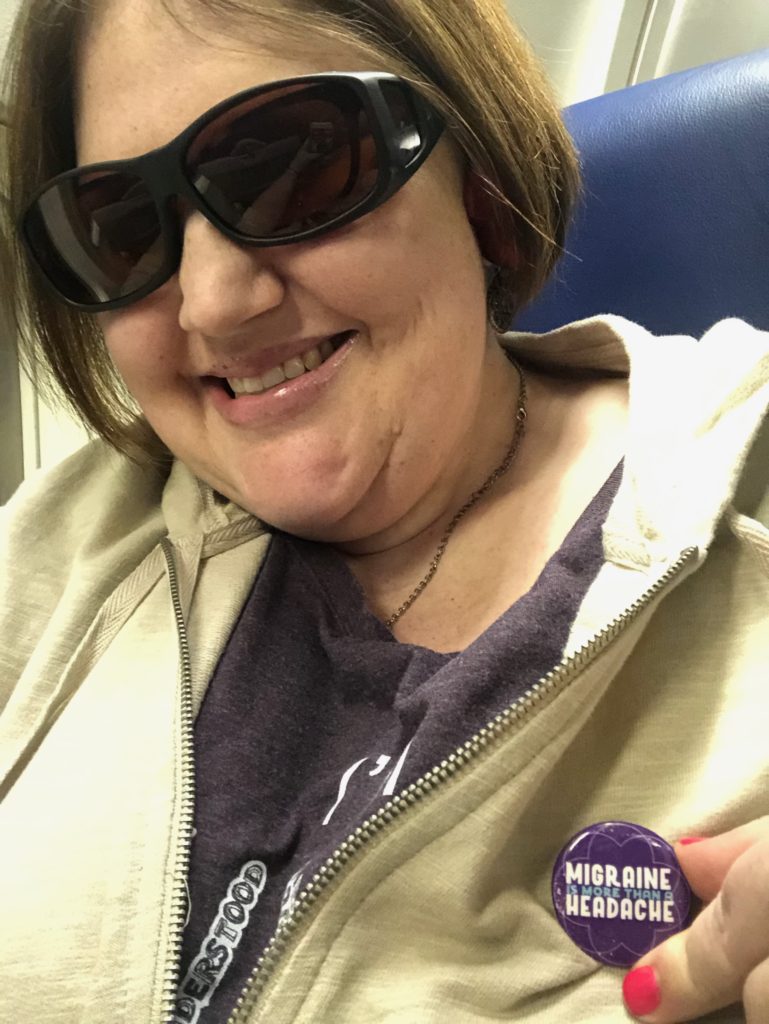 Last week I took my first trip alone since 2013.
And I was terrified about it.
A decade ago I would have never believed that I would be typing these words. In those days I traveled for work and for fun often and never had a problem, aside from hating the hassle of plane delays and taking off my shoes for the TSA. But the chasm of difference between my old career-driven self and my new migraine driven self has never been so evident as it has in the last seven months, so I was ready to face the challenge.
Retreat Migraine was the first event of its kind, produced by CHAMP (Coalition of Headache and Migraine Patients) and it featured talks by patients, doctors, policy experts and more. The subject list was extensive and featured topics such as Migraine & Mental Health, Understanding Triggers, The Highs & Lows of Cannabis & an Advocacy Panel.
My fears about traveling solo were extensive. What if I had an attack? How was I going to handle all of the complicated medication/refrigeration issues and all the getting it all through security hurdles. I reasoned, this would be a safe place to go, to test the waters. I would be traveling to a place surrounded by other people that knew what migraine attacks were all about and had the experience and compassion to help should the need arise.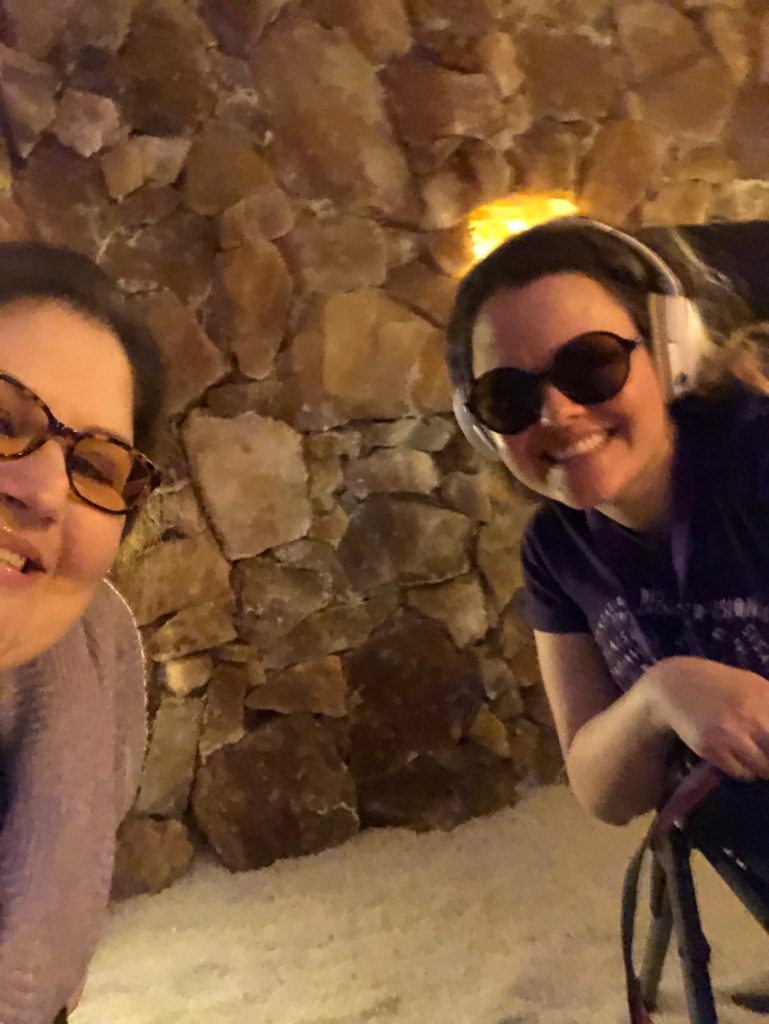 As it turned out, my anxiety was unfounded. Yes I had pain and yes I was tired (and yes I came down with a cold and shingles on my return), but it was worth every second. I had the opportunity to relax in a salt cave, to visit the Alamo, participate in a scavenger hunt at our hotel, dress up like a zebra at a pajama party dinner, sit in a support group and tear up, and hear stories, symptoms and situations just like my own come out of person after person's mouth, again and again.
The programming was amazing. Sometimes it was hard to pick where to go (i.e. two good things were happening at once) and, being a person with chronic migraine disease, sometimes I had to go to the room to rest and tackle a flare, but I learned a lot. But for me nothing was better at Retreat Migraine than the people I met.
When I landed at the airport I walked around the baggage area for a while and approached every cluster of women I saw and asked, "are you here for for the migraine retreat?" Got a lot of no's and found out there was a stamp and scrapbook event in San Antonio the same weekend. So I headed out to get a Lyft and saw a young woman and asked her the same question I had asked the others. Turned out she had been on my flight so we shared a ride. And we ate some meals together and she introduced me to a bunch of great people that live in the Bay Area. You know that feeling when you've made a a good friend? You just know. I knew then. And it happened more a few times in San Antonio.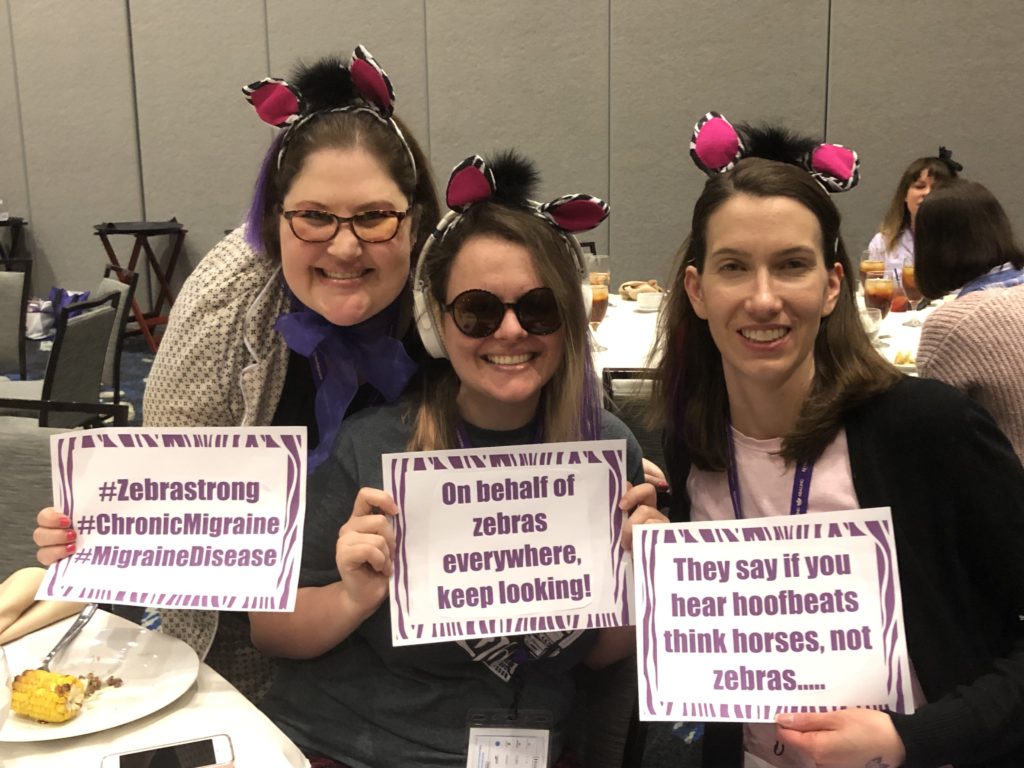 I also got to connect in real life with so many people that I have gotten to know online in the migraine community. Putting faces to names was great–I was called MedicalOddity more than once, but hey, if the shoe fits… And I got to meet two of my fellow My Chronic Brain Editors. We're almost ready to publish our second issue and it was so great to spend time talking face to face. Beth and I were roommates and I got give Amanda the in person hug I had said would happen at some point during our publishing of the magazine. It seems like a long journey since we met through a random tweet she sent out into the Twitter-sphere asking if any one else was out there that was chronically ill. I answered and last year she had the idea to start a magazine for people with chronic migraine.
So yes, 10 years ago I wouldn't have believed that flying alone would ever be a problem, but now my life is undeniably different. I mourned the loss of my career for a long time because I thought that was what defined me. I am a single woman that worked very hard to get where I was and chronic migraine was a big part of what took my job away. The difference for me now if that I have become part of something bigger, where I work to help others, whether it be writing articles for My Chronic Brain or using skills from my past jobs and experiences to advocate for migraine patients. It took me a while to begin to feel comfortable in this new space, but sitting in a room with hundreds of others with chronic migraine disease supporting one another made the path seem clearer.
The difference in mindset is striking. Now I choose what defines me. I am an advocate and I have found my tribe.